A higher specification sundial, made in thicker brass.
With outward reading bold roman numerals. Large central compass rose.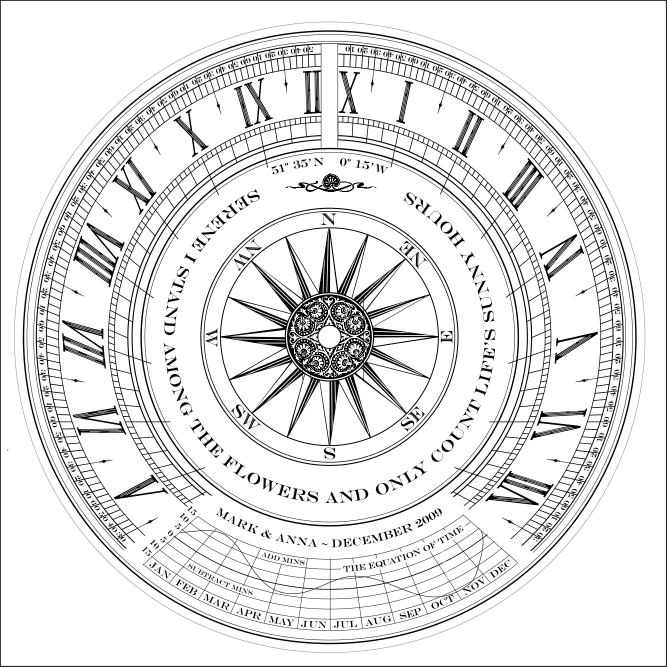 Shown here with a dedication placed just above the Equation of Time. The dedication could also be moved upwards into space occupied by the motto. Also includes site position.
You can add a motto of your choice.......the one shown here is
Serene I stand among the flowers and only count life's sunny hours
RD16 is also available in other sizes and can also be made in standard thickness brass....see below.
RD16 prices
RD16
Diameter
Baseplate thickness
200mm
250mm
300mm
standard 2.00mm
£425.00
£470.00
£585.00
2.6mm
£485.00
£560.00
£700.00
3.25mm
£505.00
£575.00
£720.00
How slow the Shadow creeps; but when 'tis past,
How fast the Shadows fall. How fast! How fast!
Merlin Design
Knapp House
Old Lower Blandford Road
Shaftesbury
Dorset
SP7 8GA
01747 590106
+44 1747 590106
©2016 Merlin Design
special thanks to TEMPLATED for the HTML5 template